Automatic Machines
Bin Dock Stations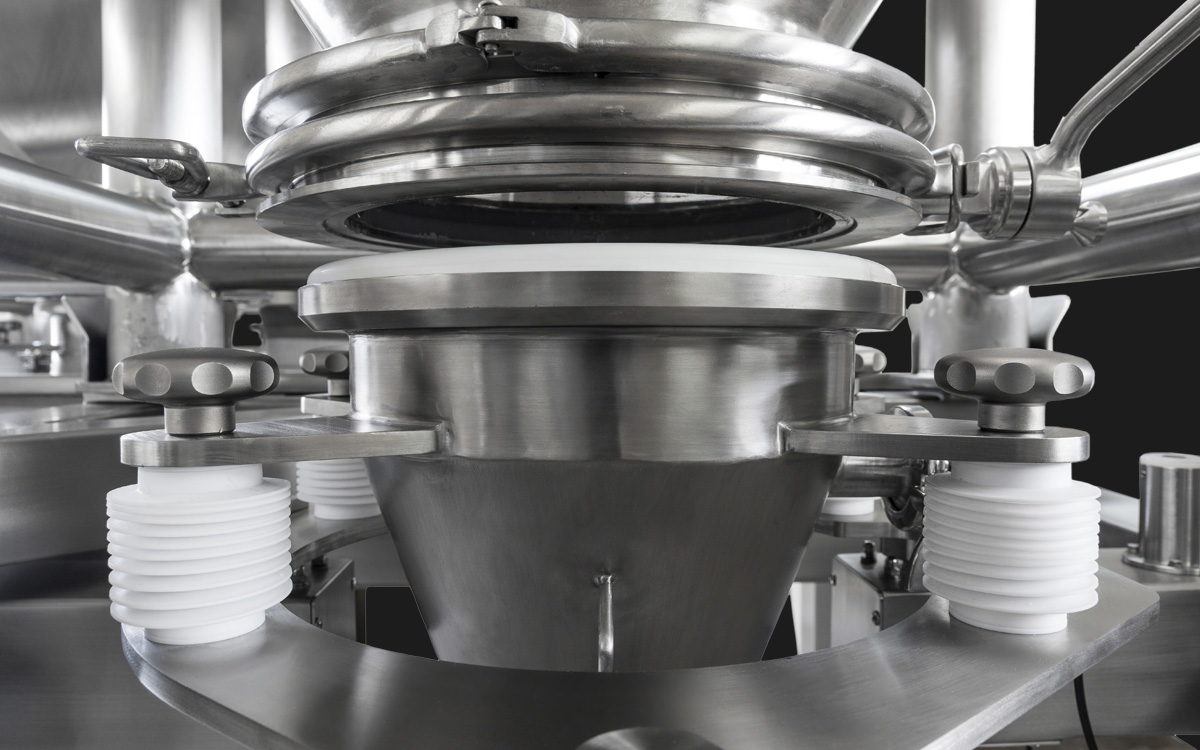 Alci Bin Docking stations are modular type solutions for Emptying various types of Bins and feeding various packaging machines in a dust-tight hermetic manner.
The Docking stations are provided with 4 self centering cups and support frames for easy bin laoding. The stations are provided with a conical hopper and a special gasket which assures this connection.
The BDS Bin Docking stations can be equipped with Automatic Opening/Closing of the Bin valves assuring a constant interface with the Tablet presses, Capsule filling machines, sachet fillers and variosu other types of Packaging machines used in the Production areas for teh prodcutions of tablest and solid dosage oral forms.
Alci Bin Docling stations are used for single level production facilities and Multi level buildings: Dual layer and Single layer high speed Tablet preses are fed by our modular type systems. The Docking hoppers are equipped with Alignment systems for easy loading and coupling to the Bin valves.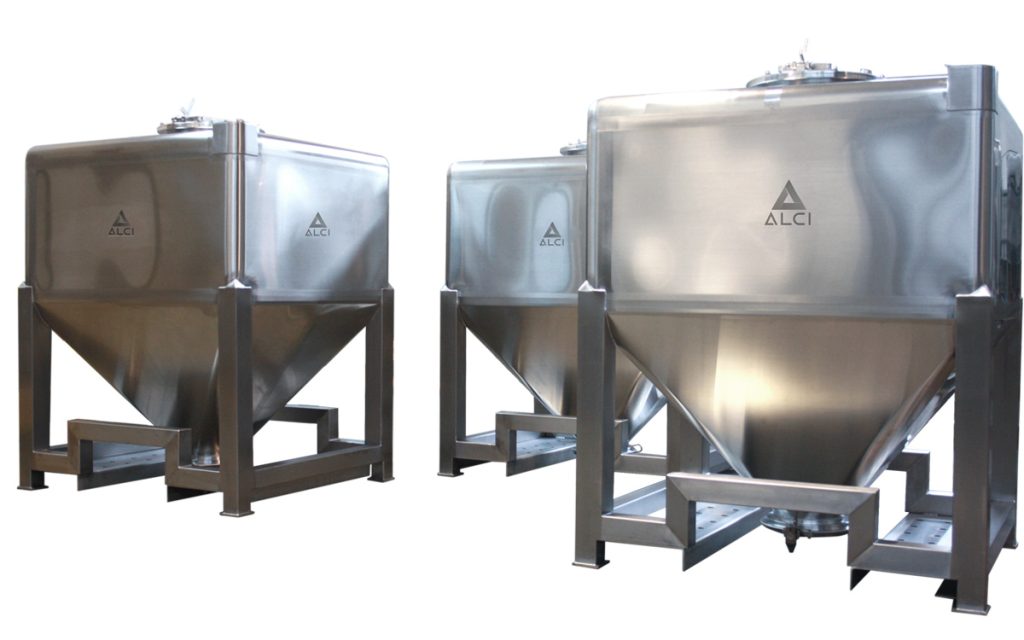 Download the pdf of the data sheet
Download