Packaging
Bottle Marking Line
Main Features, Benefits and Strengths
The bottle marking line consists of a chain conveyor belt complete with adjustable feet, adjustable sides, polymer chain and gear motor.
The marking line consists of a screw spacer, a code printing system (ex. dataMatrix) with adjustable ink jet print head, a code reading system with camera and a bottle discarding system with non-compliant printed code.
The machine is equipped with an HMI panel through which the operator can insert the prescription, he can adjust the speed of the machine and keep monitored the status of all the components.
The code reader panel allows the operator to see the scanned photos and defects detected, while through the printer panel can be changed the print parameters.
Finally, lexan protections are installed on the line with access doors for cleaning and adjustment activities.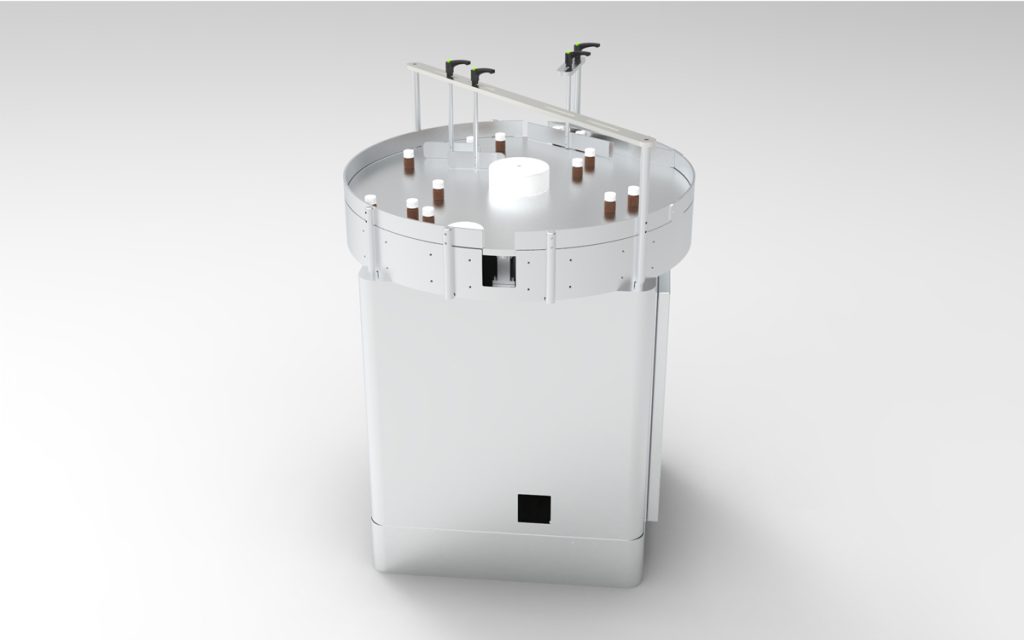 Download the pdf of the data sheet
Download