Automation & Prototype
Core Washing Machine 
Main Features, Benefits and Strengths
This machine has been designed with the purpose of on-going washing cores made of stainless steel for the production of industrial pipes destined to the food sector.
The washing station is made of two rotating heads. The brushes are fixed to the head and by rotation they clean the core.
The washing cycle involves three stations. The first one is used for water and detergent, the second one is used to rinse with water and the third one enables the drying through an air flow.
The last step of the washing system consists of a station where an anti-adhesive liquid is applied on the stainless steel pipe.
Through a bimanual input positioned on the front part of the machine, the operator can modify the height of the washing, start the heads' rotation, activate the drying system and turn on the pumping system.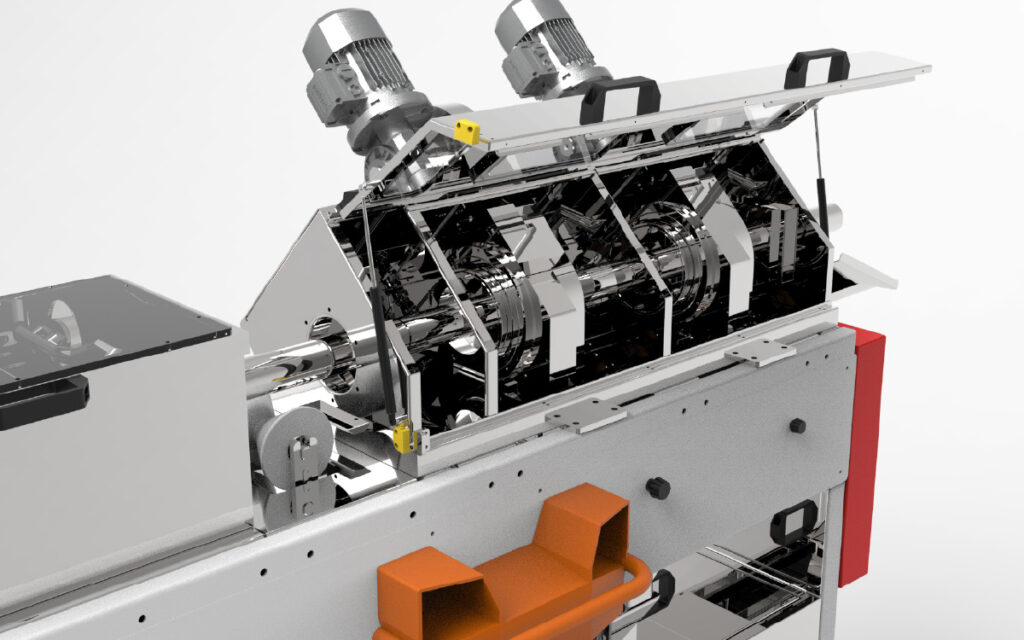 Download the pdf of the data sheet
Download