RUBBER HOSE FIELD
End Milling Machinery IT
Main Features, Benefit and Strengths
Cutting system through hose locking, in order to avoid the board translation, hose rotation on board and puck rotation.
Final puck beak fixed.
Lifting system for self-centering compared to hose.
Hose and cutting point self-centering (this function matching with towing).
Cutting up to substrate via abrasive puck.
Final substrate cutting via pneumatic input rotating knife.
Cutting cycle is completely automatic, and it includes hose cut portion drilling too.
Cutting program (for dierent ø of core) settle by operating panel with memory and re-call function.
Puck's Control and wear calculating system.
Puck's Control and position calculating system during cutting step to avoid core damaging.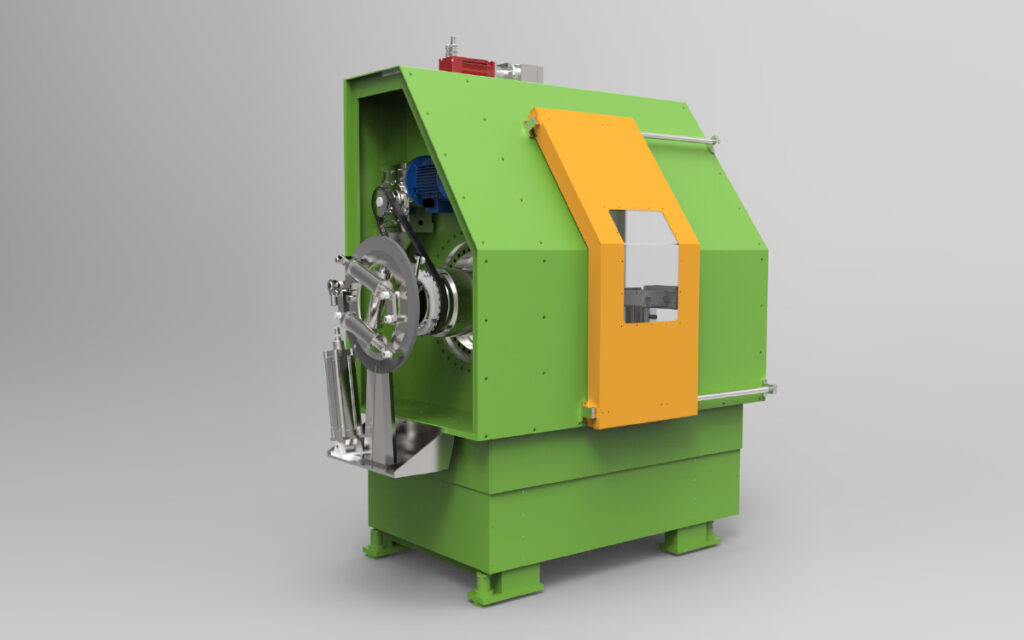 Download the pdf of the data sheet
Download