Automatic Machines
Buffer for Preserves or Butter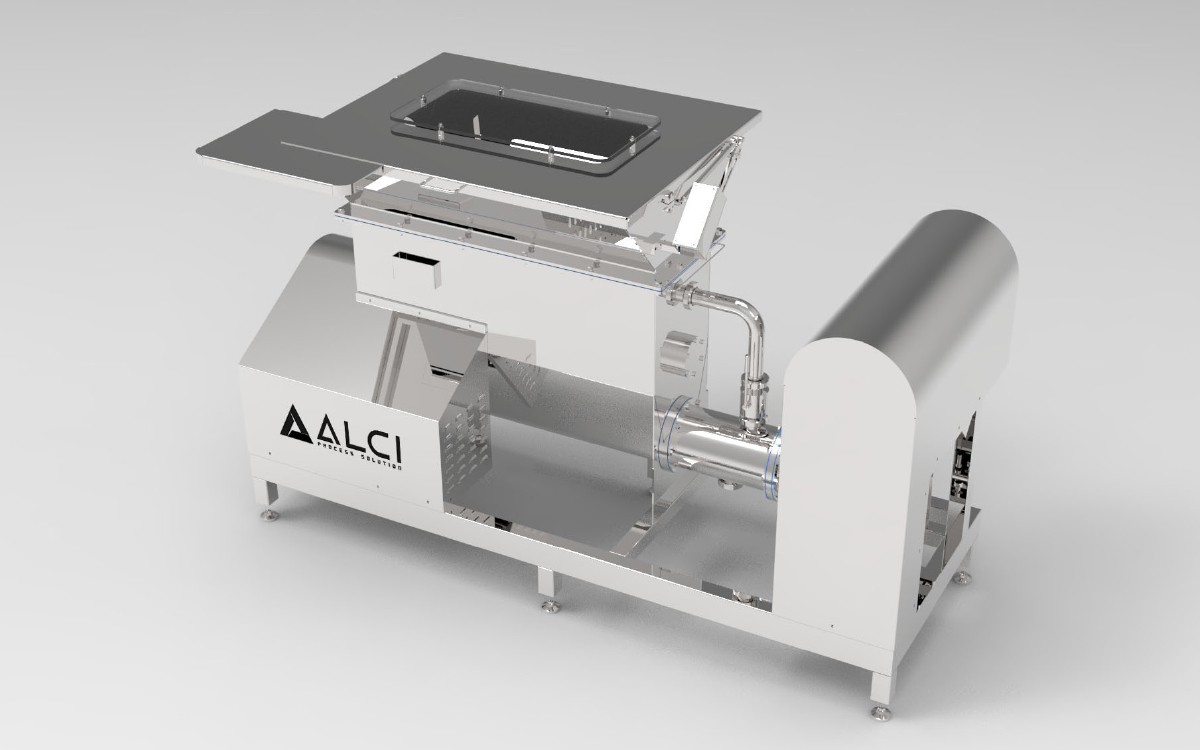 Main features, Benefit and Strengths
Automated machine designed to continuously supply preserves or butter along the production lines. An upper door enables to manually load the loaves of a weight between 10 and 20 kg. Through a system of stirrers the loaves get broken and they are pushed towards the lobe pump with screw conveyors positioned on the bottom of the bowl. The lobe pump pushes the loaves across the pipe to reach the points of extraction.
The Alci solution includes two versions of the machine and it is inclusive of the lobe pump which enables an ongoing workflow.
In order to increase the machine capacity it is possible to add a feed hopper on the upper part.
The machine is equipped with an electrical panel made of AISI 304 and a control pendant. The frame is made of rectangular section tubular made of AISI 304 with a superficial satin finish equipped of Stainless Steel levelling feet (possibility of height adjustment of at least 10 mm). In order to ease the load operations of the user, it is possible to insert a walkway made of AISI 304 mounted on the wheels which allows it to be moved during the cleaning operations.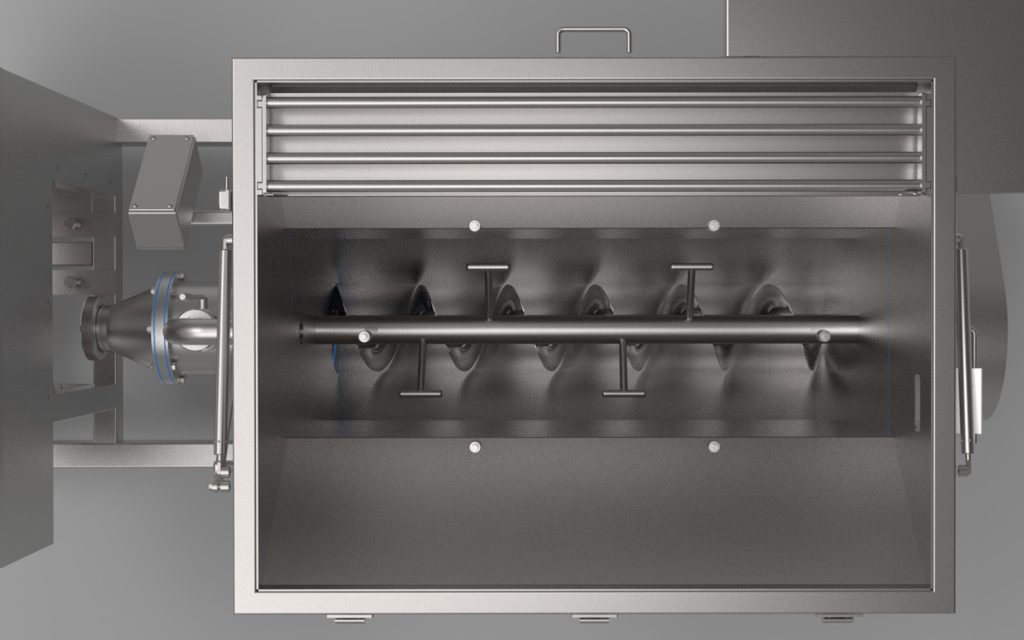 Download the pdf of the data sheet
Download