Automatic Machines
Granules Cooler Model RG AX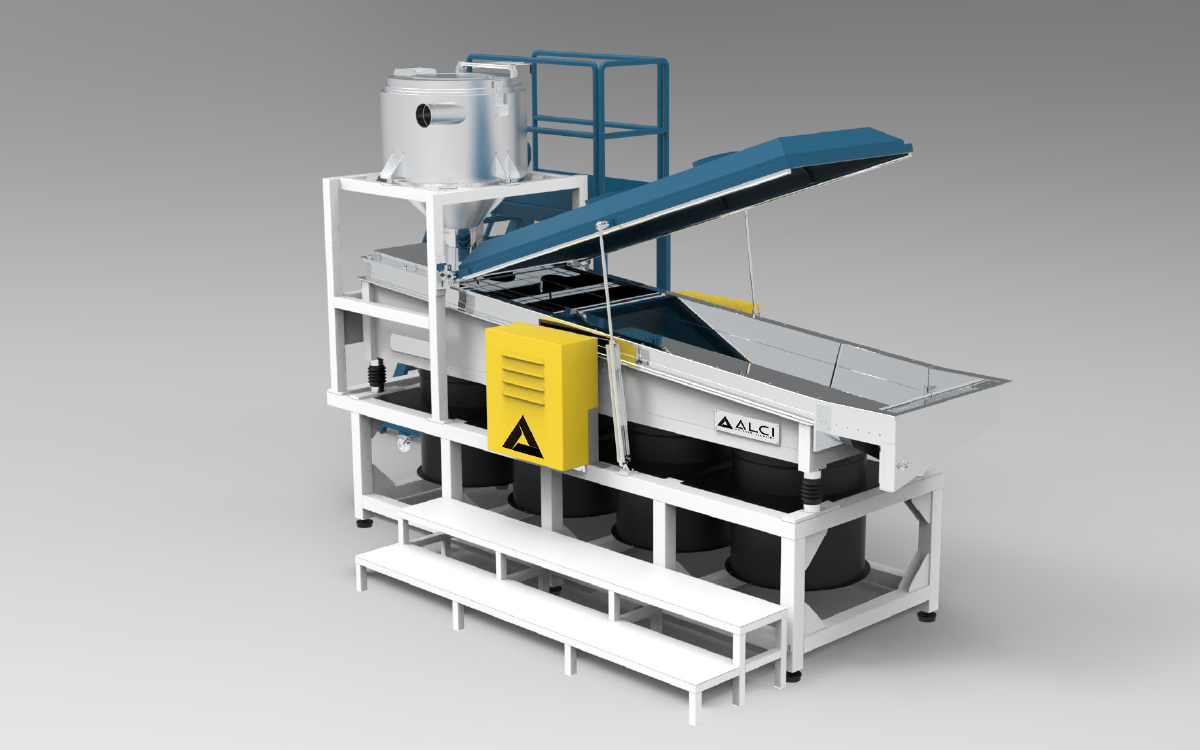 Main features, Benefits and Strenghts
Alci solution designed and constructed for the cooling of thermoplastic granules before the packaging phase.
The "AXIAL" model is characterised by axial fans fixed under the sliding surface of the granule which allows a greater passage of air.
The machine consists of two main parts: basic structure and vibrating table.
The basic structure is made of carbon steel profiles and sheets welded to each other.
The fans for granule cooling are fixed inside. The basic structure is equipped with adjustable anti-vibration feet for floor levelling. In addition, it is designed to accommodate the stainless steel loading cyclone and the loading tank.
The vibrating table has a perimeter made of press-bended stainless steel inox sheets, while the bottom is made of a perforated plate which is also in stainless steel inox and allows the passage of air coming from the machine. The vibrating masses with their oscillation, enable the right sliding of the product.
The two parts are connected through anti-vibrating supports. The electrical panel is installed in the back part of the machine where it is possible to control the cooler functioning.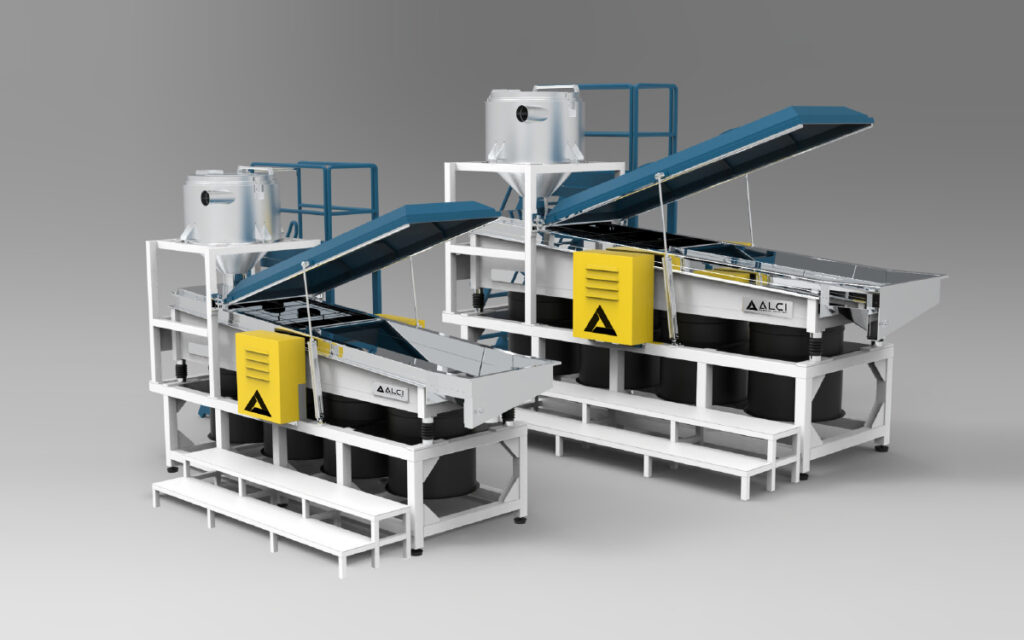 Download the pdf of the data sheet
Download