Packaging
Handling tubes pick and place system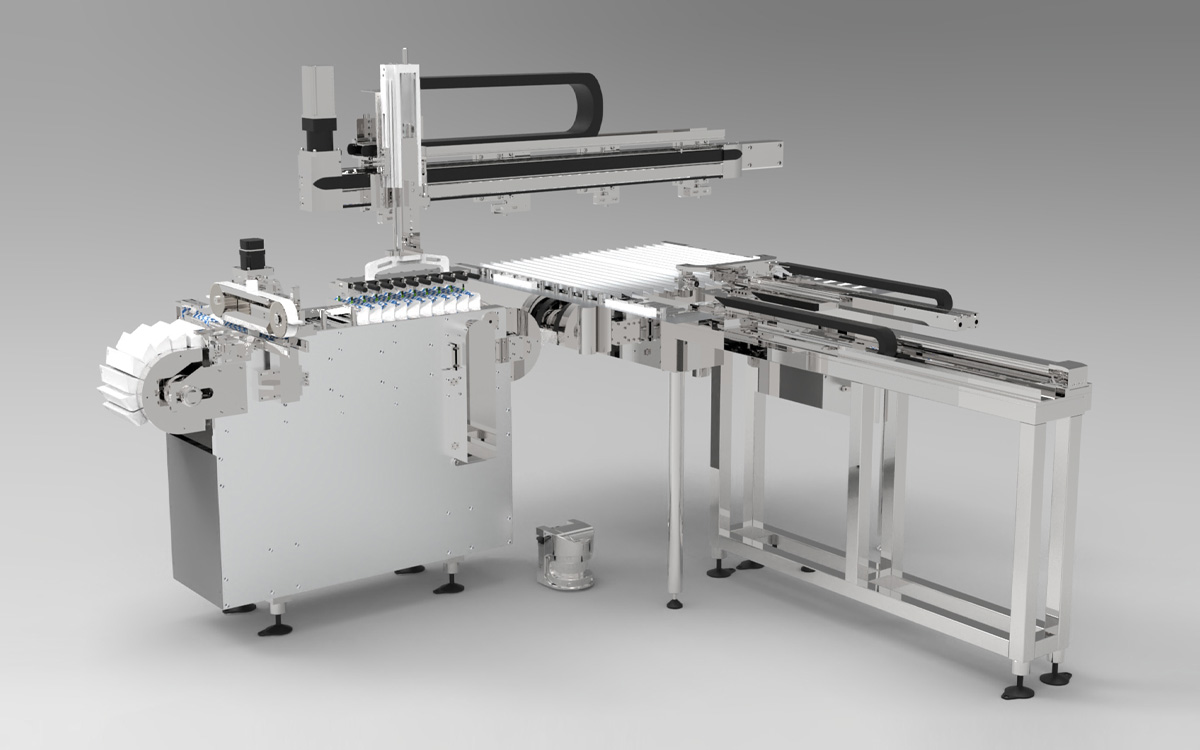 Main Features, Benefits and Strengths
Pick and place system for the handling of tubes that come from the filling machine upstream of the line.
The system is designed to receive the tubes, align them, place them in a pick up location, take them with a suction cup system and place them in the release zone on a tray.
The system consists of the following parts:
Tube accumulation and timing system:
it is made of a belt with dual engines and system a facchini that carries the tubes;
Horizontal translation system:
it is made of an electromechanical actuator for the horizontal translation and a pneumatic actuator for the vertical translation. The gripping system consisting of a manifold with 10 suction cups is included on the vertical axis;
Tray handling system:
It is made of an electromechanical actuator that moves a pneumatic gripper. The gripper grabs the tray and it is moved to the loading area through the electric axis.
Finally, the machine is equipped with a laser scanner that borders the areas not accessible by the operator and optimizes the space in the department.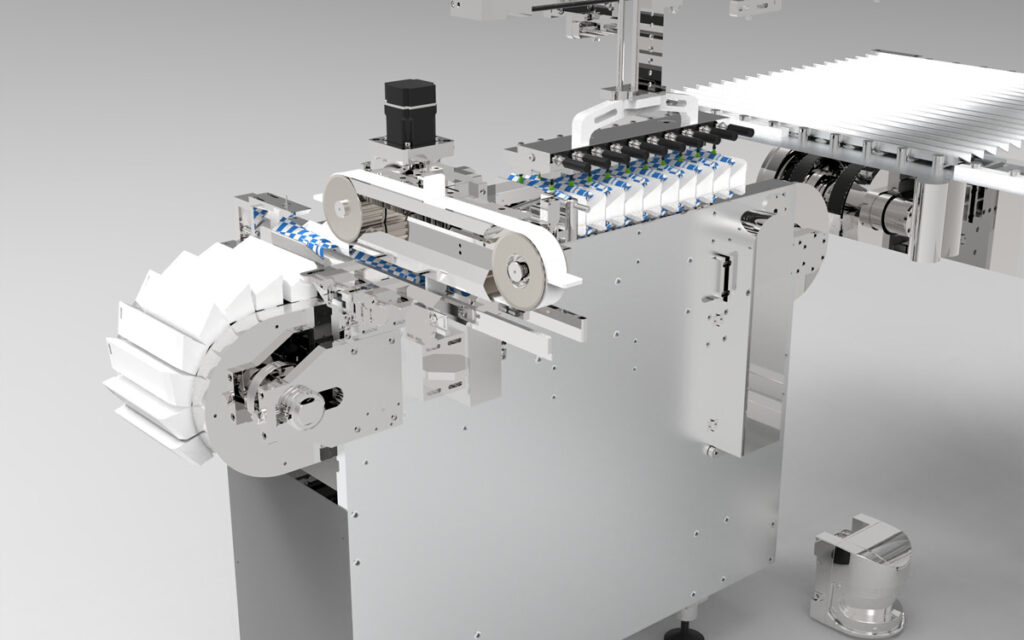 Download the pdf of the data sheet
Download