Automatic Machines
Robotic island for moulding composite disks  
Main Features, Benefits and Strengths
Robotic island for the handling and the moulding of composite disks.
The island consists of a steel frame, on which is placed the industrial robot and various stations that la compongono.
The robot picks up from the turning station the composite disks with a vacuum suction cup and places them in front of a smart camera to perform the dimensional check: if the test is successful, the disk is moved under the press to be formed.
When the forming operation is completed, the disk is placed again in front of the smart camera for thel dimensional control. If the test is successful, the disk is placed in a cool box with a temperature of 4 °C, where the operator can take it.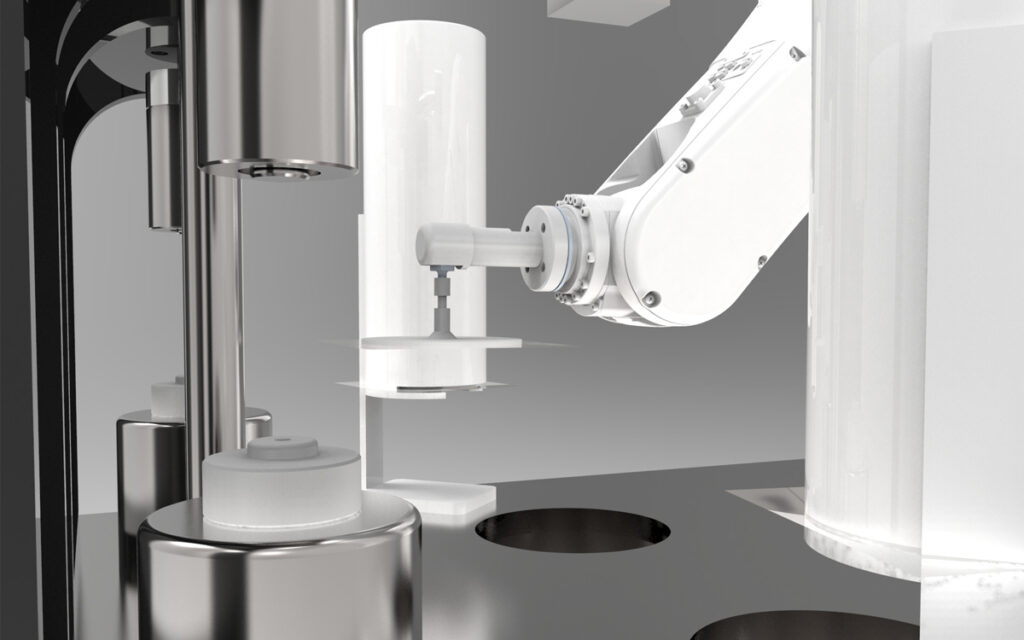 Download the pdf of the data sheet
Download