Packaging
Side Loading Semi-Automatic Case Packer 300
Side loading semi-automatic case packer, suitable for the packaging of individual or bundled cartons into manually formed cases. The machine footprint is extremely compact and it is the ideal solution in case of space restrictions at the end of the line.
The Cartons/Bundles feeding is totally automatic. The vertical Stacking station (with pre-stacking buffer), the commanded pusher and mobile hopper perform, with servo-motors, the automatic introduction in the formed Case. The case has to be prepared (formed and partially sealed) in front of the Hopper.
Once filled, the case is rotated from the case tilter and placed on the output inclined roller conveyor.
Finally, the case has to be closed and taped manually by Operator.
Size change-over takes only a few minutes to perform and does not require the use of any tools.
Fine adjustments can be done through wdigital indicators.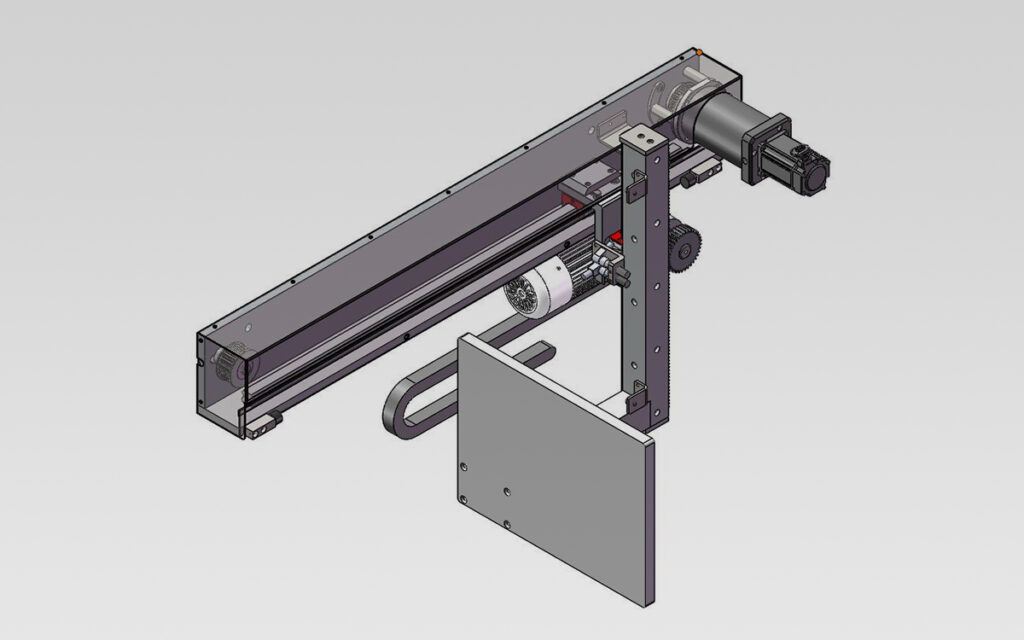 Download the pdf of the data sheet
Download