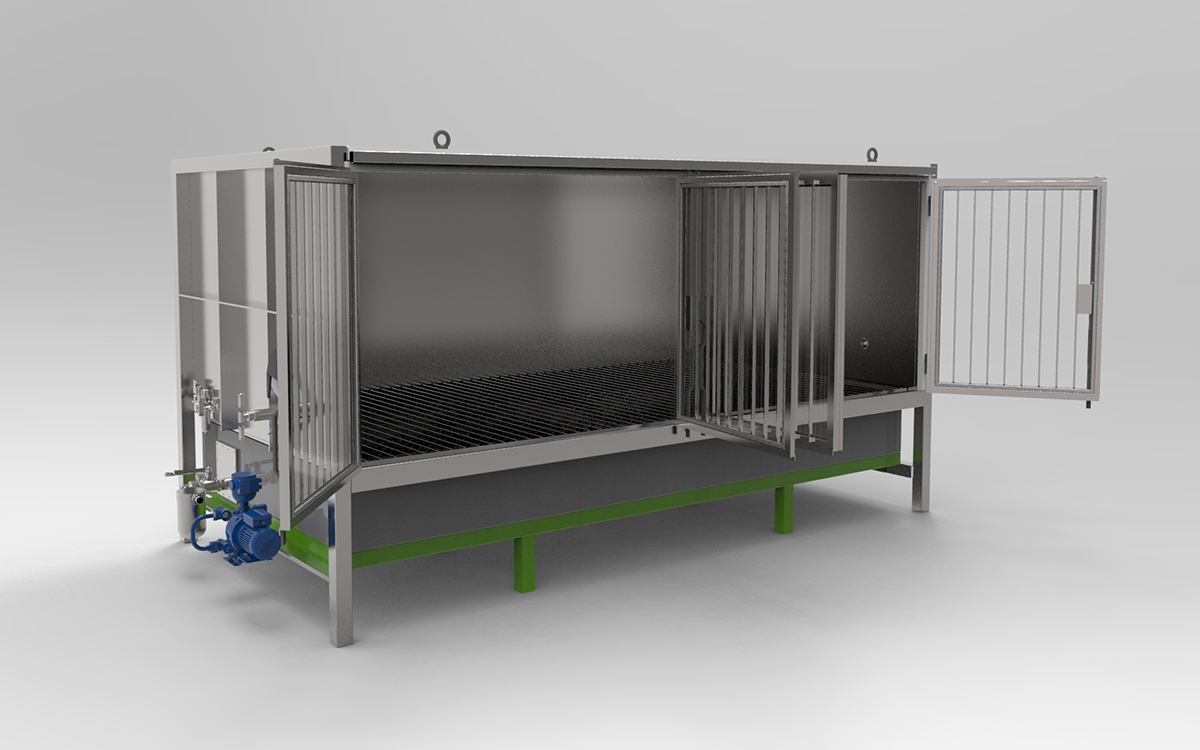 Main Features, Benefit and Strengths 
External frame made in strong metal carpentry painted iron; inside the frame, it will be realized and placed a casing made in AISI Inox 304, with 30/10 thickness, fully welted for watertight on the 3 closed sides.
The lateral surface – opened and suitable to load the hoses, will be closed by a cage with 2+2 shatterproof glass doors, further protected by iron bars for insuring. This cage is fixed by an AISI Inox 304 frame, already welted to be watertight and placed on the test bench structure.
The down surface of this test bench is composed by a zincate grid removable (with other hoses support function) to ease the finishing water loading/dewatering system; immediately below there's a conveyor panel with 2 tanks, curved to the main part and provided with a 50 mm discharge hole.
This system got two functions: to be a conveyor for the ending test water discharging and to be the cover watertight welted. At the end, under the double conveyor panel, there is the collecting tank for water coming from "ending test".
The tank surface, the panel and the grid are specular to the below surface inside the test bench. All the 3 elements are fixed on an iron frame welted on the test bench foot, and they are removable and extractable.
Both tank and panel made in AISI Inox 304. On the tank's short side there's an inspection door and a hole for the taking water tubesa.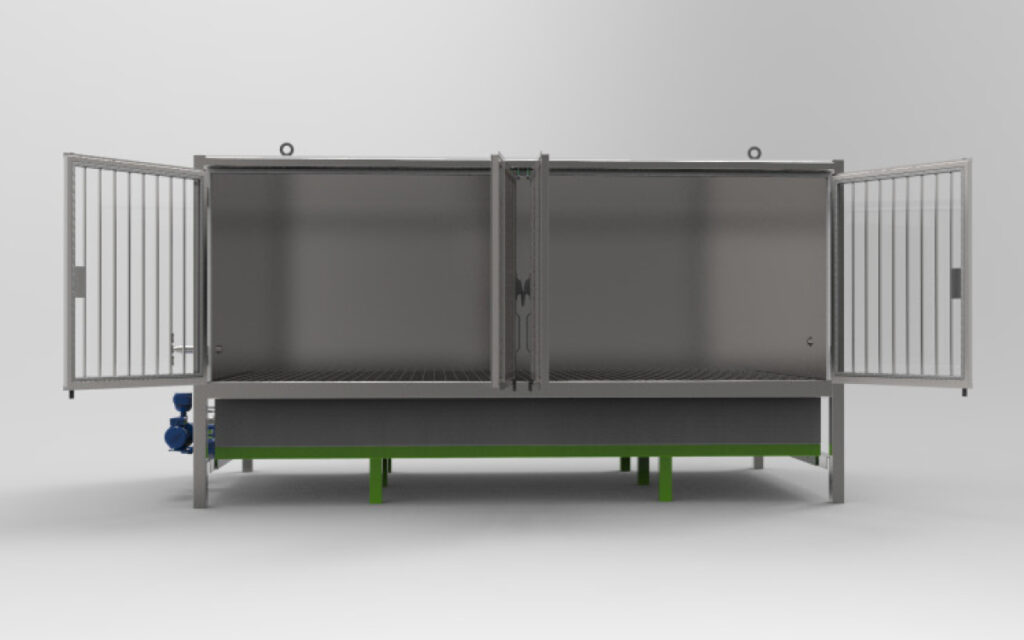 Download the pdf of the data sheet
Download